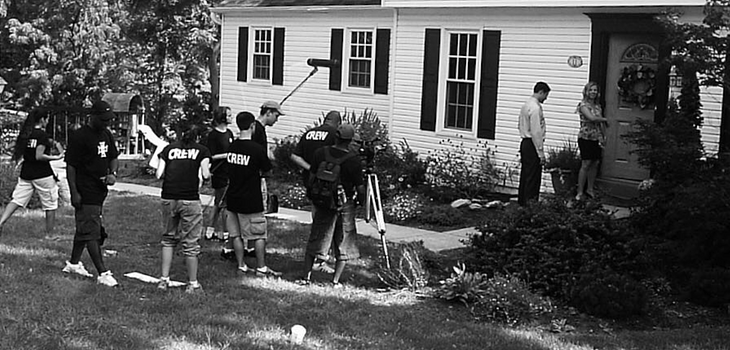 About Dawn Harvey. Biography and Resume.
Dawn is an actress, author, genealogist and content creator. She is originally from New Jersey and has worked professionally in the New York City, Philadelphia and Denver markets before relocating to the mid-Atlantic. Dawn received her training from Rowan University (B.A. in Theatre) and Shakespeare & Company in Lenox, Massachusetts. Most recently, Dawn published her first book and it is now available on Amazon: https://a.co/d/92DJ5vP
RESUME
TV & Film
LATCH KEY (short film) Neighbor (day player) Directed by TV/Film Star Jaime King, Omaha, NE
SATURDAY NIGHT LIVE (Booty Bidness Skit with Kristen Wiig) Office Worker (under 5 role)
FORENSIC FILES (ep: Without A Trace) Sandra Johnson (principal) Court TV, Allentown, PA
NERD VS. GEEK (ep #6) Pam (day player) Directed by Matt Conant, Pennsylvania
DEADLINE (short film) Kathy Wells (lead) Anthony Fletcher, Dir., Philadelphia
THE DEATH OF MILO FREEDMAN Claire (supporting) ABM Digifilms, Philadelphia (Amazon Prime)
BLINDSPOT (short film) Tina Wilkes (lead) Sanjay Sanghoee, Director, NYC
HER BARE HANDS (short film) Trish (lead) Denver 48 Hour Film Project
THE 2 OF US ARE NO. 3 (short) Rebecca (lead) Nihal Horne, Director, Washington D.C.
Commercials and Voice-Overs
Conflict List Upon Request
Theatre (Partial List)
THE MISER Frosine (suppoting) Lansdale Theatre Works, PA
ROMANTIC AGE Wife/Mother (lead) Dublin Fringe Festival, Ireland
FOUR BY FOUR Bianca/Mother/Billy/Cora (lead) East Lynne Theatre Co, Cape May, NJ
TWELFTH NIGHT Olivia (supporting) Hedgerow Theatre, PA
SALESMANSHIP FOR LIFE & LIMB Y. Wiley Philadelphia Fringe Festival
WAR OF THE WORLDS (radio play) Various 12 Miles West Theatre Co, NJ
AURORA LEIGH Aurora Leigh (lead) Ensemble Studio Theatre, NYC
COLLECTED STORIES Lisa Morrison (lead) Wings Theatre, NYC
I HATE HAMLET Deirdre (supporting) Creative Space Theatre, NYC
Training
B.A. in Theatre from Rowan University, NJ
Shakespeare & Company, Lenox Massachusetts – One Month Training Intensive. Voice, Text, Movement, Stage Combat, Scene Study: Tina Packer, Dennis Krausnick, Christine Adaire, Tony Simotes, Sarah Barker.
John Crockett, AEC Studios, Denver (Acting)
Diane Heery & Pat McDade, Heery Casting, Philadelphia (On-Camera)
George DiCenzo, The Acting Studio, Philadelphia (Scene Study)
John Basil, American Globe Theatre, NYC (Scene Study & Script Analysis)
Special Skills: Instruments: Ukulele, Singing (Alto); Sports: Weight Training, Running, Kickboxing, Yoga, Spinning, Hiking; Languages: German (Beginner); Hand-to-Hand Stage Combat, Teleprompter, Published Writer and Genealogy Blogger and Content Creator.